Family Tree Video
We use all of the old photographs, slides, and old home movies you've saved over the years to produce the history of your family into a heartwarming music video.
Whats New:
TMPGEnc Authoring Works 5
New software implementation in process. BluRay Authoring is the newest service.
Updated: March 21, 2012
Current News:
Graduation Videos

If you have a special someone who is graduating, then you should be planning a video to commemorate the occasion. Contact us for details.
Updated: March 21, 2012
Recent Events:
Memorial Tribute Videos

If you have lost a loved one, we offer a great way to remember the happy times of their lives. Our memorial tribute videos can be created with short notice. Please gather your photos and contact us about a Memorial Tribute Video.
Updated: March 21, 2012
What Will A FTV Do For You?
Your Life in 30 Minutes
FTV completely removes the element of time that occurs when viewing family
memories. Through our creative editing, music, and special effects, we make it
exciting to view all the highlights of you entire family history in less than 30 minutes.
The Only Insurance on Your Memories
FTV is an Insurance policy on your wonderful memories. Until now there has been
no real way to safeguard all of your precious moments captured on film. We provide
you with at least two copies, one for you to keep in a safe place and one for you to
enjoy at home. DVD discs provide an archival media bridge to future storage
technologies.
Future Generations
FTV makes it possible for your future generations to simply push a play button and
experience, in the most exciting way possible, the several generations that passed
before them.
Wonderful Gift To Your Family
FTV is the ultimate gift for someone you love. Can you think of a better gift to give
the ones you love than the entire history of their family produced into a heartwarming
music video?
Easy To View
FTV eliminates digging through those boxes of old photographs and home movies.
With the convenience of video cassette or DVD storage, all of your memories are
right at your fingertips.
A Story Forgotten is Never Retold!
Our Family Tree Video Creation Process
We use our storytelling expertise to help guide you through the process of creating your Family Tree Video. Some of the tools that we use to help include "How To" documents sample Storyboards, Genealogy research, and various other paper forms that may draw out those precious memories.
Pre-planning - this involves thinking about your family and their particular story. If you have a genealogy document that shows the family history, then this is a great place to start. Think forward from the oldest known family member, write down all of the significant events (marriages, births, life accomplishments, etc.) from that person forward.
Gather memories - photographs, slides, documents, film movies, camcorder tapes, memorabilia etc.
Organize - try to match the memories to the list of significant events. If you have a photo that matches, then try to write down additional details about the event that can be recalled. We encourage creativity here, contact other family members, see what they know, find out if they have photos, slides, etc.
Bring your Stuff to MVP Video Creations - we would like to spend some time with you at this point, so please call and make an appointment to sit down with us. We will go through your notes and memories and come up with a plan to convert your memories into a video production.
Capture of memories

Photo and slides are scanned. Oversized photos or items not scannable can be captured with a still camera or video camera mounted on our quad-pod.
Film Movies and Camcorder Tapes are captured into our editing system (either in full or in part). The intent is to end up with the most important highlights.

Non-linear Editing - a fancy reference to the process of laying out all of the memories that were captured on a timeline where they can be viewed and edited on a computer. Edits include:

Establish order
Add Titles before sections or overlay on photos
Trim video clips, adjust crop of photos/slides, identify memories that need further editing (repair, red-eye removal, etc.)
Customize transitions and add special effects
Music choreography - we have licensed a variety of background music that can be used to match the mood of the each section of the video.
Voiceover narration (optional) - we invite you (and other family members) to come to our studio, watch the video, and record your reaction and memories. This can be the most personal and powerful aspect of the FTV. What would you give to have a video of your Grandparents (or even Great-Grandparents) talking about the events of their lives and their ancestors lives?
Final Editing- We duck the background music under the voiceover comments and make adjustments to the visual elements as necessary.

Render - another technical term, but it is a necessary step to encapsulate all of the elements into a single video file. If we are are making a DVD-video then we will render to MPEG-2. If we are posting a video on the web then we will probably render to MPEG-4. We can do many other file formats as the need dictates.
DVD Authoring - we take the MPEG-2 file and the associated chapter marks into the Authoring program to create a scene selection menu. We can customize the DVD menu, background, thumbnail titles, etc. The final product is a DVD-video disc on DVD-R media.
Labeling and Packaging - we design the label for the disc and the insert for the DVD box. Typical information that is included on the label and insert is: the movie title (and subtitle), the length of the movie (hrs:min), thumbnail photos, our logo (may be omitted if desired), title/chapter lists, etc. We can customize the content to meet your requirements.
Final Review - we have you review the video, labeling, and packaging at our studio to get your approval. If there are any changes we repeat steps 6-9 as necessary
Duplication - we make the appropriate number of copies of the disc, print the label, and enclose in the DVD box.
Delivery - we provide the finished product and all of your memories.
Showtime - we have all of the equipment necessary to enterain your audience. You can rent our home theater projector, DVD player, speakers, and screen for your event. If desired, we will attend your event to setup, operate, and teardown the equipment.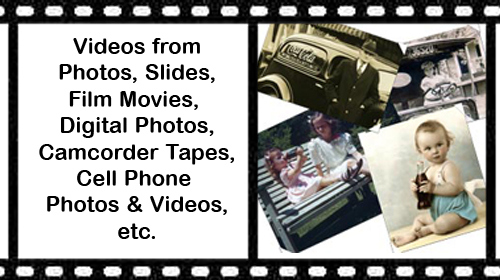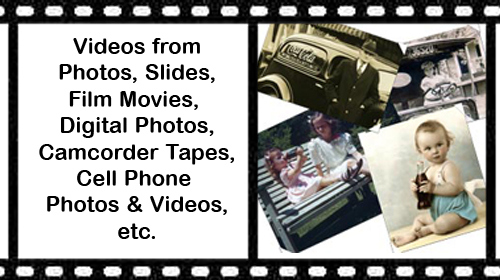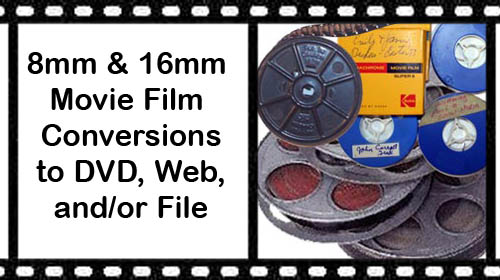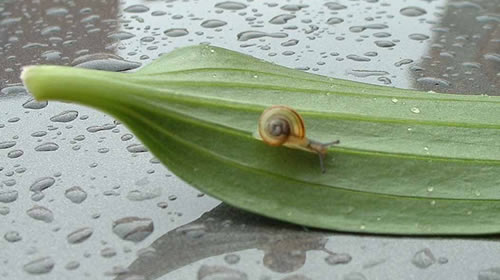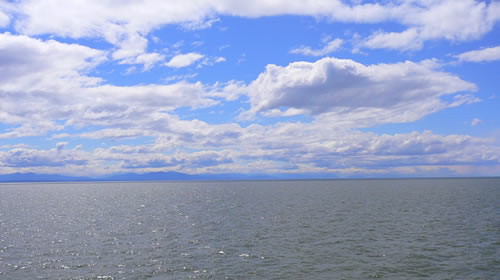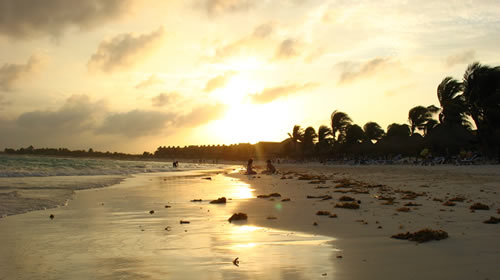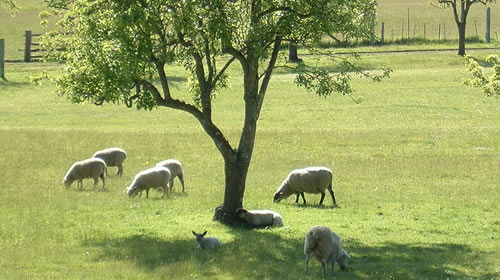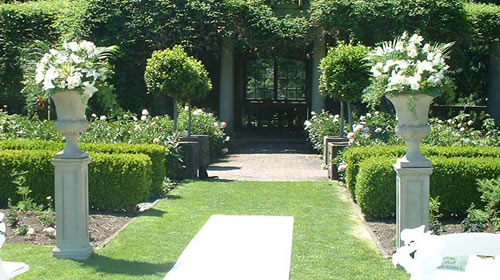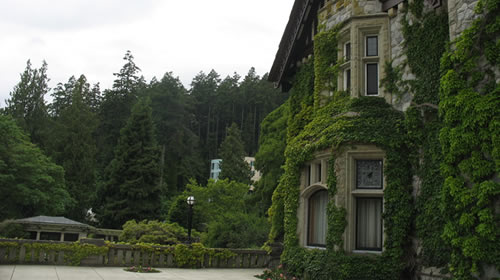 "Transforming Precious Memories into Heartwarming Music Videos"