Video Production Services
We provide the Expertise, Services, and Products (ESP) necessary for you to Entertain, Share, and Preserve your Most Valuable Possessions - Your Memories!
Whats New:
TMPGEnc Authoring Works 5
New software implementation in process. BluRay Authoring is the newest service.
Updated: March 21, 2012
Current News:
Graduation Videos

If you have a special someone who is graduating, then you should be planning a video to commemorate the occasion. Contact us for details.
Updated: March 21, 2012
Recent Events:
Memorial Tribute Videos

If you have lost a loved one, we offer a great way to remember the happy times of their lives. Our memorial tribute videos can be created with short notice. Please gather your photos and contact us about a Memorial Tribute Video.
Updated: March 21, 2012
Our Services
Commemorate a special event in a person's life or family history by documenting the who, what, when, where, why, and how on a media that will live long into the future.
Occasions that a Photo Montage is a good choice to enhance the celebration:
Milestone Birthday (16th, 21st, 30th, 40th, 50th, 75th, etc.)
Graduation (Elementary, Junior High, High School, College)
Wedding (Bride/Groom History)
Anniversary
Special Day (Valentine's Day, Mother's Day, Father's Day, etc.)
Retirement
Reunion (Family, School, Organization, Military)
Memorial Service
Holiday Gathering
Sports Team Banquet
Religious Observance
We use all of the old photographs, slides, and old home movies you've saved over the years to produce the history of your family into a heartwarming music video. These videos are similar to a photo montage slide show, but we offer a range of enhancements to personalize to make your family history come to life.
Our film conversion services allow you to enjoy your Regular 8mm, Super 8mm, and 16mm film archives by simply putting a DVD in the player and pressing play. There is no need to drag out the projector and run the risk of damaging your precious family motion pictures. We perform all film conversion services in our Beavercreek office. All film is cleaned and lubricated. Our interactive conversion process aims to capture the best possible video. We can add titles to identify family members and events. Background music that matches the mood of the scenes is available. You can even come to our studio to narrate the action to give it a personal touch. The final result is an attractively packaged scene selection DVD-video for you and your love ones to enjoy.
Videotape conversions provide the means to migrate your camcorder videotapes onto a digital media. You will receive a compilation of all your tapes into a library of DVD discs. This service is a great start to reducing the hours of videotape into the highlights for inclusion on a Family Tree Video Creation.
We digitize (scan) 35mm slides to create high-resolution JPEG and or TIFF files. Files are delivered on DVD-R data or CD-R data discs. Some DVD players will recognized JPEG files on a DVD and display them on a TV. All data discs are readable on a computer. We can produce a DVD-video formatted DVD-R (or DVD+R) that allows you to enjoy your slides on your TV. We can add titles, music, and other special effects when we produce a DVD-video disc.
We provide bulk duplication services for DVD-R, DVD+R, and CD-R formats. We offer a variety of labeling and packaging options designed to meet your requirements.
We have the equipment and expertise to capture the sights and sounds of your special day (or weekend). The final product is a DVD (or a set of DVDs) that will allow you to relive the event well into the future and even with future generations.
Our expertise with video files allows us to provide conversion services to render video files in a variety of formats to meet customer needs including AVI (.avi), MPEG-2 (.mpg), MPEG-4 (.mp4), Quicktime (.mov), Flash (.flv), AVCHD, and many more!
If you are planning a celebration that includes a video showing, we can setup and/or provide a screen, projector, DVD player, and speakers to entertain your audience. We also have movie film viewing & editing equipment, 35mm slide viewing & sorting equipment, and we offer training to show you how to use the tools.
We have the equipment necessary to convert Cassette tapes, Reel-to-Reel tapes, and Record Albums to CD-Audio or digital audio files.
If you have old photos that have been damaged or faded, then we can help you breathe new life into them.
If you have some video clips that need edited, we have the solution for you. We can add titles, edit audio, add background music, and even special effects.
Web Site Creation
If you need a custom web site to display family photos, videos, and history information then we have a solution for you.
Document Creation
If you need a sports team program, an organizational document, or perhaps a custom photo book we can help you.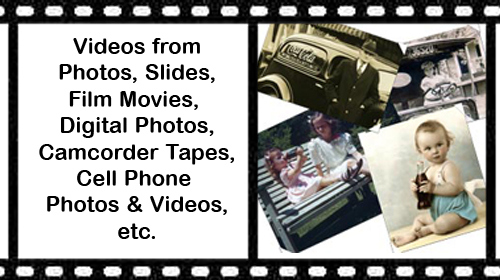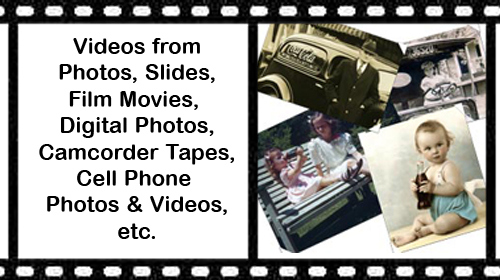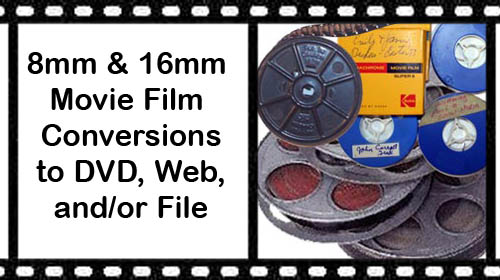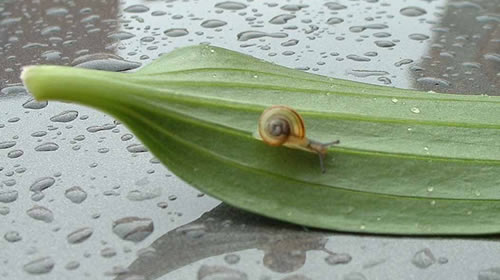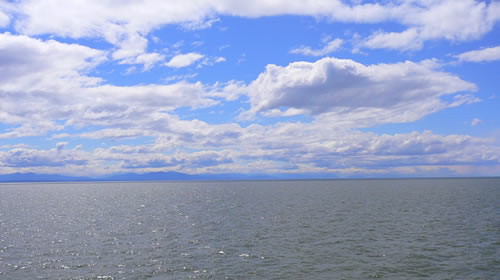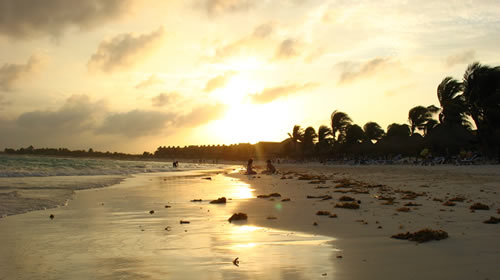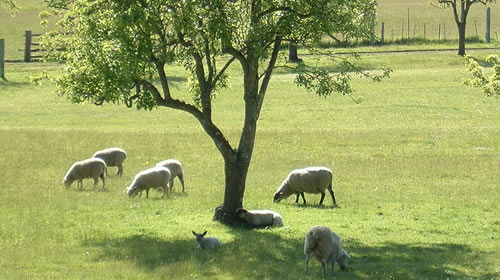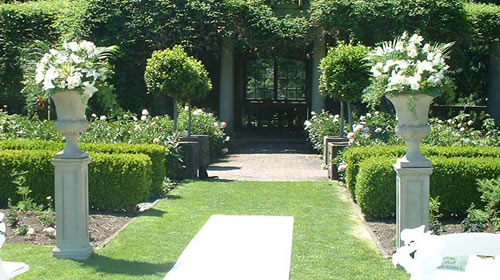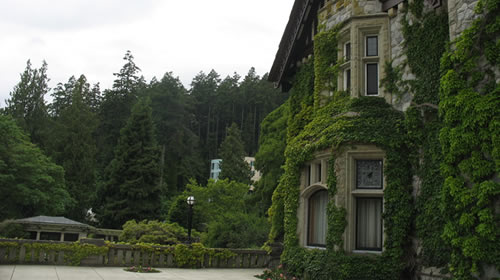 "Transforming Precious Memories into Heartwarming Music Videos"