About MVP Video Creations
We are a service company that helps families, organizations, and businesses entertain, share, and preserve their photos, slides, films, and videos using the Web, DVDs, or live shows.
Whats New:
TMPGEnc Authoring Works 5
New software implementation in process. BluRay Authoring is the newest service.
Updated: March 21, 2012
Current News:
Graduation Videos

If you have a special someone who is graduating, then you should be planning a video to commemorate the occasion. Contact us for details.
Updated: March 21, 2012
Recent Events:
Memorial Tribute Videos

If you have lost a loved one, we offer a great way to remember the happy times of their lives. Our memorial tribute videos can be created with short notice. Please gather your photos and contact us about a Memorial Tribute Video.
Updated: March 21, 2012
About Us
The History of Your Family on DVD
Using the very best of your photographs, slides, video tapes, old home movies, and other priceless memories you've save over the years, we then incorporate special effects, titles, music, your voice-over and on-camera live testimony... thus producing the history of your family into a heartwarming Music Video on DVD or Videotape that will live on FOREVER...
Your Entire Life Story in less than an hour
Your narrated music video removes the element of time that occurs when viewing photo albums and other disorganized memories. Through creative editing, special effects, titles, music, and your voice-over, we now make it fun and exciting to view all the highlights of your family history in less than an hour.
The Only Insurance Policy on Your Priceless Memories
This is the only real insurance policy for your priceless memories.  Now you can safeguard all of your precious and irreplaceable memories by having us edit them together and mastering them to DVD and Digital Videotape.  We can provide you with as many copies as you need; one for you to keep in a safe place and copies for all family members to treasured, now and in the future. 
Your Future Grandchildren will know all about their Ancestors
We make it possible for your future generations to know the lives of family members that passed before them. By simply pushing a play button, they can now go back in time and learn all about their family's history.
By Far "The Ultimate Gift" to Your Loved ones
Can you think of a better gift to give the ones you love than their family history beautifully produced into a heartwarming music video? Our wonderful productions truly bring "unity" into a family and allow them to realize how grateful they should be. Think of the gifts you gave your family members last year and imagine if instead, you would have pushed a button, allowing them to relive the highlights of their life produced into a wonderful music video. This truly is "The Ultimate Gift" to give the ones you love: Your Family
Bring Your Memories into the 21st Century with Feeling and Emotion that will "Last Forever"
Our creative editing, special effects, music and your voice-over make all that time, energy and money you've spent capturing moments on film a worthwhile expense. We make it possible for everyone to view over 100 years of memories in less than an hour. Remember no one wants to see our boxes of photographs, but everyone likes to view a well-produced music video!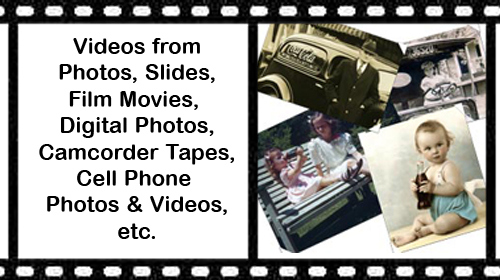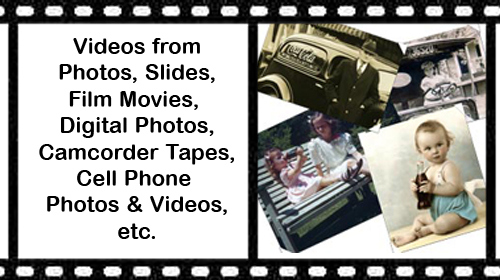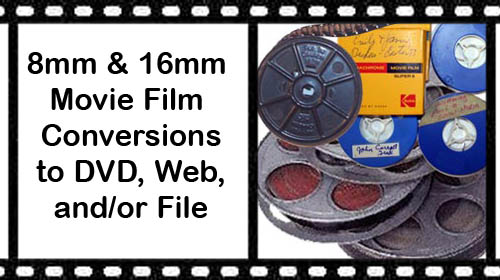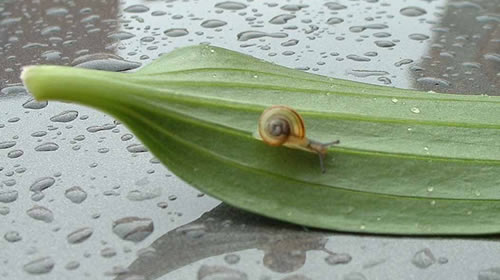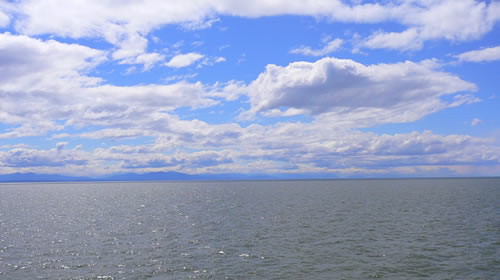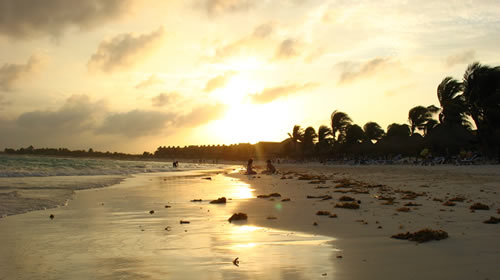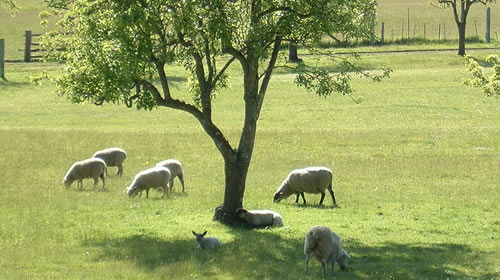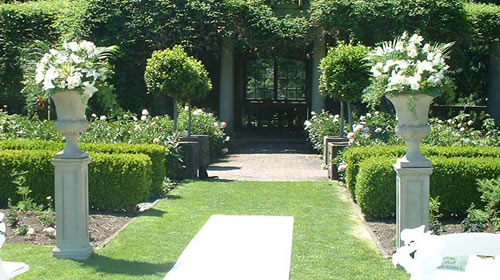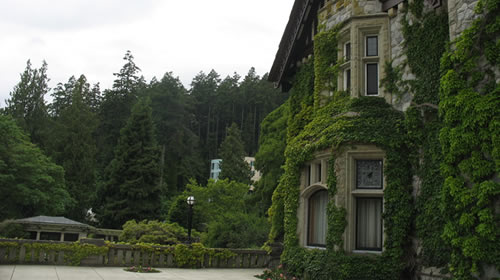 "Transforming Precious Memories into Heartwarming Music Videos"